PCI's offices were strategically added in order to provide the biopharmaceutical community with flexible, responsive, quality service.
PCI's headquarters is in Raleigh, North Carolina, with Associates across the country including Los Angeles, CA; San Francisco, CA; Oceanside, CA; Thousand Oaks, CA; Santa Monica, CA; Seattle, WA; Longmont, CO; Boulder, CO; Boston, MA; Atlanta, GA; Indianapolis, IN; Midland, MI; Philadelphia, PA; and Gaithersburg, MD.
In addition to support offices, the headquarters houses a state-of-the-art training center and an ISO/IEC 17025:2017 accredited Metrology laboratory.
Our vision is to be recognized by our clients as the leader in calibration and calibration-related technical services.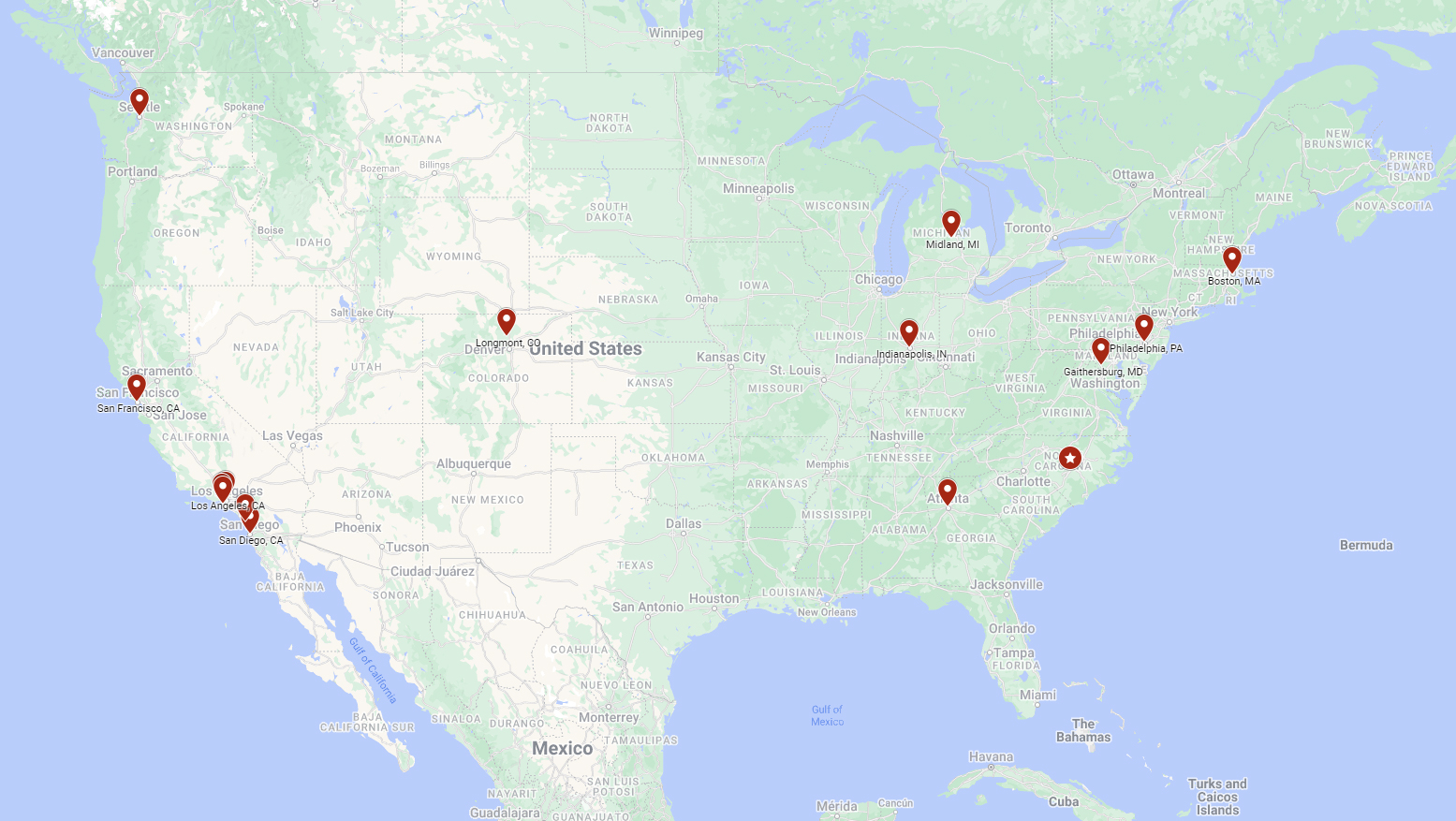 Our Values
Integrity
We act with honesty and integrity, never compromising the data.
Accountability
We act with the obligation to make things better, to pursue excellence, and to do things in ways that further the goals of our clients. Being accountable means that we are answerable for our actions and the actions of our teams.
Unified Team
Our team is supportive of each other's efforts, loyal to one another, and cares for each other both personally and professionally.
Creativity (Innovation)
We constantly strive to redefine the standard of excellence in everything we do. We look for innovative ways to craft technical solutions for our clients that add real value.
Are you ready for better calibration, commissioning and consulting services?